Attract and retain more customers by building an inclusive brand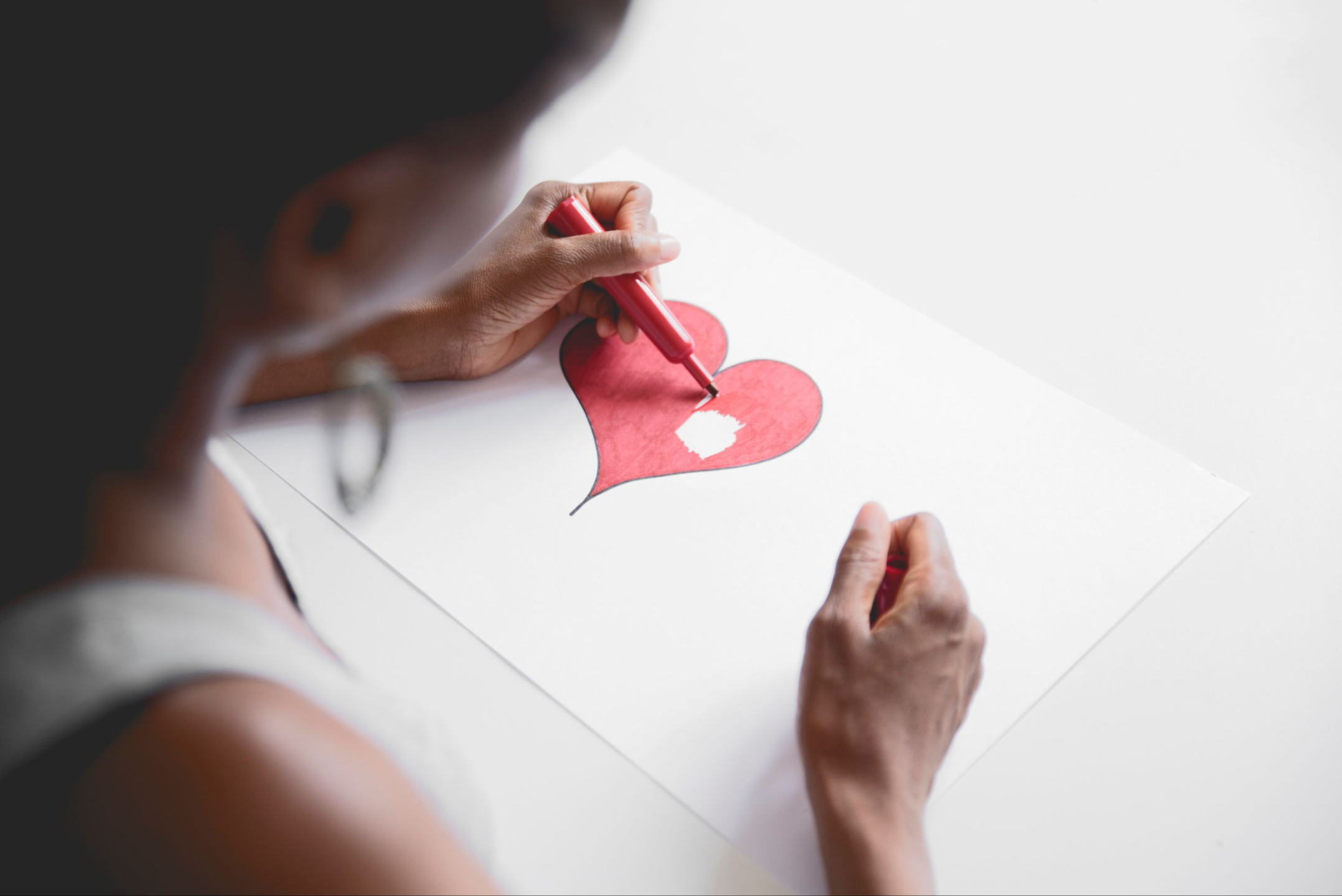 Most brands don't have the intention of excluding large groups of customers
However, the experiences many brands deliver communicate "you don't belong here" to those who don't cleanly fit into what's considered to be "normal" or "mainstream." As a result, those potentially loyal consumers walk away, off in search of another brand that clearly demonstrates "this is for you."
The types of consumers brands unintentionally push way include:
people of different races
people with disabilities
people with darker skin tones and kinkier hair types
consumers

who don't speak English as a first language
people with dietary restrictions
older people
people with larger bodies
people who aren't cis-gendered or heterosexual
people who live in different time zones
people who practice different religions
people with "non-traditional" families
It doesn't have to be this way. You can win the attention and loyalty of consumers most brands ignore, by "seeing them" and showing them throughout your customer journey that they do indeed belong with you.
Introducing Inclusive Brand Academy
A self-study course that combines a proven framework to build an inclusive brand, along with monthly coaching where you can get your questions answered and feedback on your progress.
Brittany Ryan, Founder, Pointed Copywriting
"As an agency owner and B2B marketer, I knew I had a responsibility to walk a more inclusive path in my business. But before I started Belonging U, it was difficult to know exactly where to start. I spent a lot of time taking baby steps in the right direction, and even more time agonizing over every setback. With the help of Sonia and the other amazing members of [Inclusive Brand Academy], I now have relevant information, clear direction and above all, practical support in this journey. And while I know it won't always be easy, building a genuinely inclusive brand finally feels doable."
The principles to embrace to win consumers most brands ignore
Who Inclusive Brand Academy serves
Marketers who want to engage a more diverse customer base, but are unsure of how to do it authentically
Leaders who want to build a diverse and representative team, but have struggled to both build a pipeline of diverse talent and retain them once they are in the door
Marketers who know inclusive marketing is the future, but are unsure of how to consistently incorporate it into the way your team thinks, shows up, and operates
Founders and entrepreneurs who want to lay the foundation of inclusive marketing in your brand right from the start
Non-profit leaders who want to both expand your donor base, and serve a broader base of identities
Karen Amundsen, Founder, Apiary Digital
"It's been really helpful in being able to think through what it will take to become an inclusive brand, both as a company and employer — as an employer brand and recruiting a diverse group of talent, as well as the type of marketing services that we're providing for our clients."
When you apply what you learn in Inclusive Brand Academy, you will have...
An inclusive growth strategy
that enables you to serve a diverse customer base with authenticity and integrity
A list of the identities you're intentionally choosing to serve



today, and the identities you'll add in the future
A more diverse and representative team
where everyone thrives, feels like they belong, and does a better job of serving your customers
Deeper customer intimacy
that enables you to deliver products, services, experiences, and communications they want and need from you
Inclusive customer experiences
throughout your customer journey that make all your customers feel like they belong
Inclusive marketing practices
that authentically infuse inclusion into every area of your marketing mix from the beginning
Hola, I'm Sonia. Your guide on this journey
I'm Sonia Thompson, an inclusive brand strategist, consultant, and coach. I've educated hundreds of thousands of people on how to build an inclusive brand through my columns in Inc. and Forbes, keynoting conferences, training teams, working with clients, and through my content, including the Inclusion & Marketing podcast.
I've worked with big brands 1:1 to help them attract and retain diverse customers, including Takeda, Nerd Wallet, 2U, UNC Health, Merck, and more.
And I've worked with solopreneurs, non-profits, and smaller brands coaching them through building their inclusive brand strategies.
Before I started my own business, I spent nine years at Johnson & Johnson, helping grow various healthcare brands around the world. While there, I was a diversity and inclusion champion and employee resource group leader.
Aside from all that on the business front, I've also got a number of differences on a personal level that make me not it so cleanly into what is considered to be the "mainstream."
I'm a Black woman, I have a Spanish-speaking Argentine husband, together we have a mixed-race bilingual daughter. I follow a gluten-free diet for health reasons, and I'm left-handed. These aspects of my life have impacted my experiences both as a consumer, and when I worked in corporate.
And unfortunately, I've been frustrated by far too many brands who've ignored or underserved me and my unique needs, and ultimately sent me the signal "you don't belong here." I know I'm not the only one.
That's a shame because business is about belonging.
When you make the customers and talent you want to serve feel like they belong with you, they will reward you with their attention, adoration, and loyalty.
Everyone deserves to have a place where they belong. I'm on a mission to ensure more people feel like they do by guiding business leaders on how to build inclusive brands.
What you get with Inclusive Brand Academy
5C Curriculum to building an inclusive brand (lifetime access + all updates)
Terry Wingham, CEO and Founder, A Fresh Chapter (non-profit)
"The inclusive marketing intensive that our team did with Sonia was fantastic. It was one of the most productive, informative, eye opening, and engaging sessions our team has experienced. Our time with Sonia helped us identify a number of strategic priorities and action steps as we continue to do the work of becoming as inclusive an organization as possible."
What's inside in the '5C Curriculum of Building an Inclusive Brand'
You'll get access to my proven 5C Framework to Building an Inclusive Brand
Module 1
Company Culture
Before you start executing externally, turn your focus internal. Get your internal house in order, so it is a ripe environment for belonging. Perfect isn't required to get started, but having a clear path forward of how you'll make progress is).
Module Highlights:
Building inclusivity into your DNA

Establishing and maintaining inclusive values

Connecting inclusion to your business goals

Inclusive leadership

Building an inclusive employer brand
Module 2
Customer Intimacy
When you develop a deep degree of intimacy with the people you serve -- the kind of intimacy you have with close friends and loved ones -- it becomes easier to know and deliver what they need from you.
Module Highlights:
Inclusive personas, avatars, and communities
Cultural intelligence
Moving beyond extraction
Intersectionality
Participating in the culture
Module 3
Circle of Influence
Most people have pretty homogenous networks, which makes it difficult to authentically engage with people who are different. Your network needs to be representative of the people and communities you want to engage and serve if you want to make people who aren't like you feel like they belong.
Module Highlights:
The science of your network

Representation matters (in more areas than you think)

How to build a diverse team

Expanding your vision, reach, and empathy

Supplier diversity
Module 4
Customer Experience Design
Begin with the end in mind: Belonging is the goal. Then you can design an experience throughout your customer journey that delivers for all the people you serve.
Module Highlights:
Your inclusive brand type
Customer experience vision
Customer journey mapping
Choosing where to be on inclusivity spectrum
Customer experience audit
Module 5
Customer Experience Delivery
Inclusive marketing is more than just diversifying your photography and visual imagery. Inclusion must be infused into every part of your marketing mix and processes.
Module Highlights:
Inclusive marketing policies
Product and service design
Content & copy
Visual imagery
Special events & celebrations
Dr. Michaela Buccianeri, Copy Coach for Health & Wellness Professionals
"I learned so much from my work with Sonia, but a few pieces that had particular impact for me, were starting by getting clear on my company culture, including defining my solo operated business as having a culture. Once I started to understand that before I invite any new hires or contractors into my business, I have to be clear on what I expect from myself and how I respect myself --really changed the game in how I thought about everything else.
I also loved mapping out the customer experience vision for my business, getting crystal clear on what I wanted that experience to look like before, during, and after our work together, getting clear on the, what really helped me see the areas where I was falling short of honoring that vision, and then moving into the how, like, okay, how am I going to actually deliver this vision for my people?."
Enroll in Inclusive Brand Academy today
What you get:
Full curriculum of '5C Framework of Building an Inclusive Brand' (lifetime access + all updates)
Frequently asked questions
Q: Are the Office Hours session 1:1 or is this a group program?
Q: Will the Office Hours sessions be delivered by you, or will there be other coaches?
Q: What happens if I can't make the Office Hours sessions?
Do you offer refunds for Inclusive Brand Academy?
Are there limited dates to enroll in Inclusive Brand Academy?
Q: How long will I have access to the knowledge base
How long will I have access to the Inclusive Brand Academy curriculum
Transition to Offer Box: Can you remind me of everything I'm getting when I sign up today?
Your money-back guarantee
I want you to experience a transformation with the Belonging Accelerator that enables you to make the people you serve feel like they belong with you. However, if within the two weeks (14 days) of joining the program, you feel the Belonging Accelerator isn't right for you, send me an email letting me know, and you'll receive a full refund. After the initial 14 day period, no refunds will be granted. This keeps both of us protected.